Micro-Influencers for Maximum Results
A case study with Lauren Schultz of Home Chef
By Megan Etzel, WeFind
October 17th, 2018
These days, the masses have spoken: cooking at home is in, and making it as easy and enjoyable as possible is the name of the game. Enter: Home Chef. Their Instagram bio reads "meals anyone can cook and everyone will love," which gets right to the heart of their meal kit delivery service market differentiator. We talked with Lauren Schultz, the Influencer Marketing Manager at Home Chef, about influencers, Instagram and more.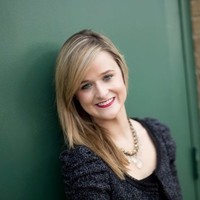 Lauren Schultz
Influencer Marketing Manager at Home Chef
Want to see for yourself?
Download the WeFind Plugin in the Chrome Web Store
Video Killed the Instagram Star
Home Chef has seen great success with focusing on video-based formats for social. "Our main two channels right now are Instagram Stories and YouTube, due to the visual, storytelling nature of those platforms." She went on to explain that organic Instagram feed posts still lack the ability to click out to links in the caption, so Home Chef's focus on their organic Instagram feed is more about branding and less about driving consumers back to Home Chef's website.
The reason why video works well for us on YouTube and Instagram Stories is that influencers can really speak candidly about the product in a way that feels very natural, you know, in their kitchen, cooking a meal with Home Chef. They give great real-time feedback like, 'Oh, I love how the packaging is this way,' or 'I love that they have options that work for everybody in our family,' things that you can't get from a standard Instagram post.
Video also lends itself well to the whole Home Chef experience, including receiving the box, unpacking it, and going through the fun meal cooking process. "Our influencers are the best people to tell that story, because they represent the average consumer."
Making CPA the MVP of Metrics
"When I'm working with influencers, I'm mostly working with micro-influencers," notes Lauren, "Because we can partner with them at a lower rate and their audiences are engaged… so we'll usually have a nice CPA [cost per acquisition] coming out of that." CPA is the metric the Home Chef marketing team is most concerned with when it comes to influencer marketing.
"I have a pretty good gut instinct at this point on how someone will perform, but engagement rate is one of the most important metrics for us, as it's much less about follower count," Lauren explained
"WeFind has been really helpful because it really cuts down on the time it takes to vet somebody, since we're working with influencers at scale, and can work with anywhere from 100-300 per month. Obviously, saving time is something that's really, really important to us."
Ready to save time on the computer and in the kitchen? Get the WeFind plugin and follow @RealHomeChef on Instagram.
Have feedback on WeFind? Want some ideas on your influencer strategy? Want to partner with us? We're real people behind this tool!
Influencer research made easy.