The Rise of the Social Marketing Leader
A chat with Carol Hargrave, former Klarna CMO and PayPal Consumer Marketing Director
By David Sokolow, WeFind
November 5th, 2018
The task for the Chief Marketing Officer (CMO) is the same as it has always been: find high quality customers at a profitable acquisition cost. However, for the modern CMO, how that happens is dramatically different than it was 10 years ago. Social media has transformed how businesses introduce themselves to consumers, and as a result, changed how marketing organizations work. We sat down with Carol Hargrave, former CMO of Klarna and Director of US Consumer Marketing at PayPal, to hear how this has impacted the new marketing org.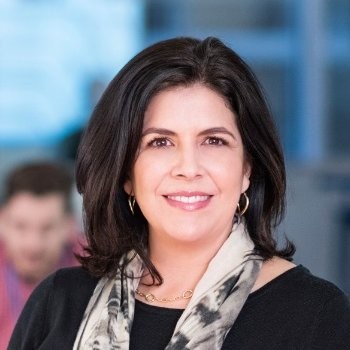 As social marketing gets more spend, social media managers rise
Social media continues to receive a greater level of spend in the overall marketing mix. In 2013, social media represented only 9% of spend. This grew to 16% in 2016. According to Carol, now every marketing team has a social team member, which was not the case 5 years ago. "The social media individual is still junior in the team, but as social media continues to grow as a portion of the marketing strategy, that person will become a more senior part of the team in the next couple of years"
A similar trend happened in performance and programmatic marketing. While 5 years ago this practice was led by a more junior person, as this has become more critical to marketing strategies, these individuals have received more budget, more responsibility and more seniority in marketing organizations.
Marketers are resource-constrained for data
We live in a world where there is more data being created than ever before, but many marketers don't have easy access to this. According to Carol, often times data analytics resources exist in other teams in the organization and the data available is incomplete or not the right data to make marketing decisions. Those teams tend to have different goals, and as a result, marketers don't get what they need when they need it. When marketers have access to their own independent data tools, it allows them to move faster. "Having data from tools like WeFind that marketers can actually use and trust is really important. Being able to use it to make a decision and get more customers in the door - a marketer is going to use that all day long."
Carol anticipates social media platforms like Instagram to continuously evolve, but social will only become more important over the next 5 years. Authenticity remains one of the most important tenets of being successful, as well as structuring your team to have the right people and tools they need to succeed.
Want to give WeFind a free try for yourself? Download our plugin here.
Have feedback on WeFind? Want some ideas on your influencer strategy? Want to partner with us? We're real people behind this tool!
Influencer research made easy.